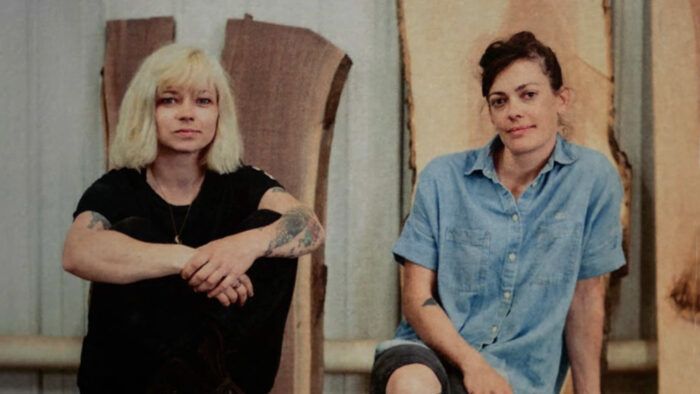 In the fall of 2001, I was on the precipice of my next life steps, and Fine Woodworking played a role in determining that the woodworking world was for me. I was in college studying as a draftsman/architect, but I reached a point where I felt it wasn't exactly what I wanted. Then I heard there was a new woodworking store and school opening in Manchester, Conn., and I applied to work there.
I got the job at the Woodcraft store, and that's when I discovered the Connecticut Valley School of Woodworking (CVSW) at the rear of that Woodcraft. That's also how I met Bob Van Dyke. I was a punk kid, as Bob would say, but that job was truly the best I ever had. I had so much fun and I learned a ton in the process.
I was 19 years old, very green in the woodworking field, with only some high-school shop class experience. As a Woodcraft associate, I was eager to learn and be a resource for customers; I wanted to answer their questions and always find a solution, in stock, for their needs. One day, while trying my best to assist a customer, I sought out a more knowledgeable team member to confirm my answer. On my way, I tripped over a stack of magazines. At the top of the pile was Fine Woodworking magazine. I remember the cover to this day: a cherry vanity made by Scott Gibson. Within the same issue, I enjoyed an article by Philip C. Lowe regarding surface prep. Reading these articles, I was overwhelmed by the possibilities within the woodworking world.
Over the next several months, I would visit Woodcraft even on my days off to take advantage of the shelves of past issues of Fine Woodworking as well as Taunton Press books. Fine Woodworking was my first true educator in this field; all its authors were my teachers. They remain so to this day.
In 2004 I was fortunate enough to be accepted to The Furniture Institute of Massachusetts. One of my first Fine Woodworking "teachers," Philip C. Lowe, who I had first met when I tripped over that stack of magazines years before, was now my daily in-person instructor, and all I had learned through articles was put to the test.
Will Neptune had also become one of my magazine teachers. Those articles by Will still resonate with me simply for the fact that after reading them I felt I could go ahead and make anything! I call them hall-of-fame articles. Whenever I am teaching, I share these with my students.
As a professional woodworker, now with 15 years of experience in this profession, I am grateful to Fine Woodworking for continuing to teach, inspire, and connect so many to this craft. This magazine helps us to make a living doing what we love while keeping the craft alive for the next generation.
Audi Culver​
​