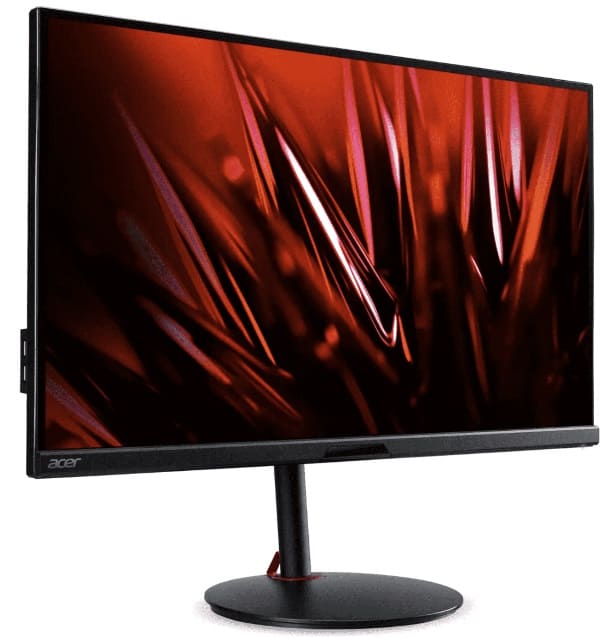 03
Best hdmi 2.1 thin bezel monitor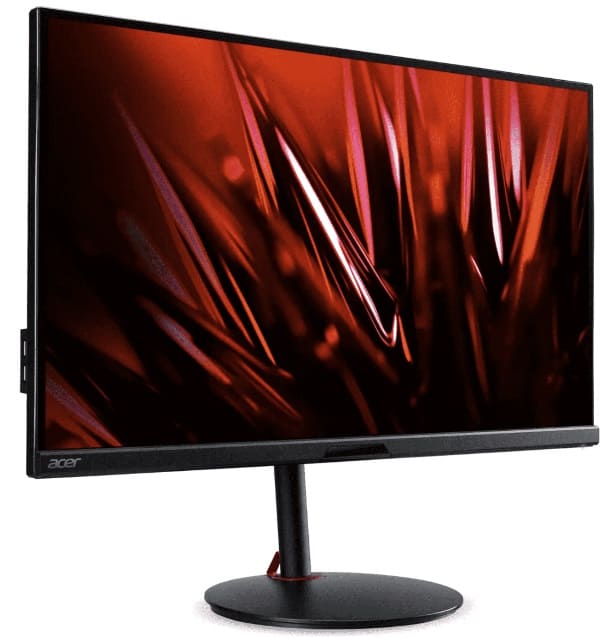 Acer Nitro XV282K
---
How we test & choose
Whether it's a best-of guide or a single product review, we ensure every monitor we recommend has been through a strict testing process. We don't just search Amazon for the top sellers, we hand-pick the market's best monitors, and each one is tested with the same meticulous care and attention as the last. This ensures that we can present you with the best products the market has to offer and gives our readers confidence that they can trust any display we do recommend as having been through the same impartial review process.
As part of the monitor review process, we like to test each for color accuracy, responsiveness, panel uniformity, build quality, and overall gaming performance. We use a number of specifically designed tools to capture the data for each monitor, ensuring only the highest levels of accuracy are recorded during testing. This process allows us to hand-select the best monitors from both a performance and value standpoint, whilst also enabling us to compare the latest models with last season's best sellers.
Click here if you want to see our in-depth explanation of how we test each and every monitor.
Best thin bezel monitor buying tips
Regardless of whether you're buying a new HDMI 2.1 monitor or a high-performance 4K 144Hz monitor for a PS5, knowing what to look for when purchasing a new thin bezel monitor will save you time, effort, and some cash too.
For that reason, we'll be going over some biggest buying tips below that'll make purchasing your next thin bezel monitor that little bit easier.
How thin can a bezel go?
So, when we say thin bezel, what exactly does that mean?
It's a good question and one that most individuals who aren't bang up to date with the latest monitor technology probably won't know. That said, when we reference thin bezels, we're normally talking about monitors that showcase around 6-8mm bezels – with no plastic border.
A proper bezel is what you'll find on an older CRT monitor. Do you remember? Those chunky old CRTs would come with a wide plastic bezel that would frame your screen nicely. The latest monitors and TVs don't feature anything nearly as big, with most ranging between 6-25mm – with some featuring thinner plastic borders.
Unfortunately, we aren't quite at the stage yet where bezel-less monitors are a thing. Monitor manufacturers can make bezels incredibly small and remove the plastic almost entirely. However, a thin black bezel within the screen itself will still remain.
All being said, there are some incredibly attractive monitors in today's market that feature slim bezels, so don't be put off by this fact.
Will a thin bezel increase the cost of a monitor?
The price of a monitor is made up by a variety of factors, most of which revolve around gaming performance, color accuracy, and picture quality. Looks, of course, are also included in that list, with thin bezels being one of the more expensive premiums.
You see, to equip a monitor with truly thin bezels is actually quite a technical feature, with many brands prioritizing their efforts elsewhere. Luckily, some brands do prioritize super-thin bezels – however, these monitors will likely push the price of the monitor up quite a bit.
Do thin bezels affect performance?
Strictly speaking, there is no reason to suggest that thin bezels affect performance at all. There are a bunch of thin bezel monitors in today's market, most of which vary in terms of performance and price.
Thin bezel monitors can be tailored toward gaming, workstation processes, entertainment consumption, or just everyday viewing.
Do bigger monitors have bigger bezels?
In most cases, there does seem to be a correlation between monitor size and bezel size – especially when comparing smaller 25-inch monitors to larger ultrawide offerings.
That being said, the difference is often only minimal, with bezels differing by millimeters only.
Related monitor guides
If you haven't found the monitor that suits your needs, why not check out some of the other great gaming monitor guides we have:
---
Best thin bezel monitor in 2022: In-depth review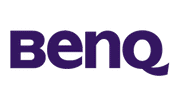 BenQ PD3220U DesignVue Designer Monitor
Pros



Accurate colors right out the box




very attractive design




Large 4K native screen resolution
Cons



High end price tag




Poor gaming performance
The best thin bezel monitor goes to the BenQ PD3220U Designer monitor. It comes equipped with a stunning 4k native screen resolution, a wide color gamut, a large selection of input ports, and a stunning aesthetic design too – making the PD3220U one of the best BenQ monitors on the market.
BenQ has prioritized convenience as well as accuracy for the PD3220U, offering up a fully ergonomic stand with height, tilt, swivel, and pivot functionality – not to mention their proprietary HotKey puck for easy OSD navigation.
The bezels on this monitor are some of the closest we've seen to borderless in some time. The top and side bezels measure in at around 8mm while the bottom bezel is only marginally wider. It's all wrapped up in a stunning 32inch panel which really does tick all the right boxes from a creativity standpoint.
Unfortunately, this monitor won't be winning any awards as far as gaming is concerned, featuring a 60hz refresh rate and sluggish 5ms response time.
That said, if you're looking for a large-screen professional monitor, the PD3220U might be exactly what you're looking for.
Eve Spectrum 27″ 4K gaming monitor
Pros



HDMI 2.1 support




Next-gen console friendly




144Hz refresh rate




UHD 4K Screen resolution




1ms MPRT
The Eve Spectrum 4K 144Hz gaming monitor is our next pick, equipped with a well-rounded set of specifications that make it a cracking all-purpose panel. It's a high-performance gaming panel that offers up all the bells and whistles you would expect from an HDMI 2.1-ready, next-gen console-friendly panel.
At the center of this monitor lies a very efficient LG panel that delivers excellent color reproduction, high refresh rates, and a stunning UHD 4K screen resolution with near-borderless bezels. Additionally, the panel comes to the table boasting HDR600 certification, a 1ms response time (MPRT), and 98% DCI-P3 coverage – or so the marketed specifications state.
The bezels officially measure in at around 8mm while the bottom bezel is closer to 14mm. While this isn't quite as slender as our top pick, is still much thinner than 90% of the monitors in today's market.
Once you pair all this together – alongside a well-built industrial design that leans more towards designers than gamers – it's easy to see why there was plenty of buzz around this panel.
Acer Nitro XV282K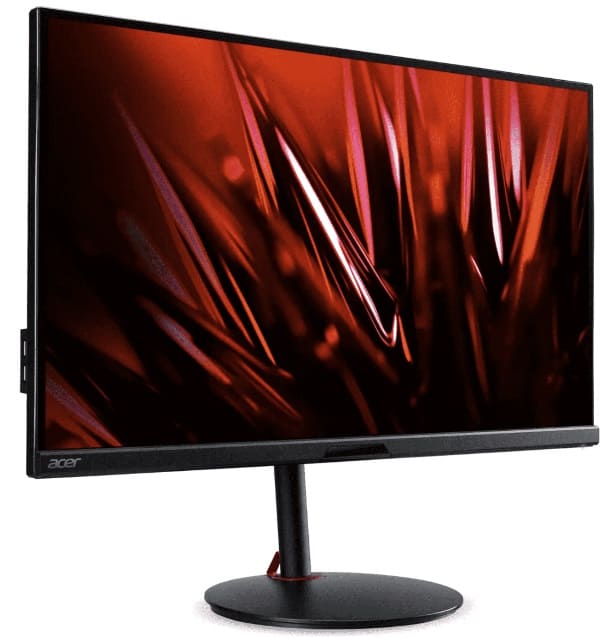 Pros



Immersive 4K 144Hz visual experience




Sleek design




Agile-splendor IPS panel




Fully versatile stand
Cons



HDR content is poor




Bottom bezel feels flimsy
Acer was one of the first big brands to bring HDMI 2.1 support to the monitor table – and we were lucky enough to review it when it first released. Alongside excellent gaming pedigree, the XV282K also features extremely thin bezels which make it a great choice for console gamers. Not only does this monitor excel in console gaming, but it also performs extremely well in PC gaming too – making it a great all-round option.
Alongside thin bezels, the XV282K comes with a fairly subtle design that falls between gamey and office. It comes with the latest XV series design signature, boasting a stylish panel, circular base, and cylindrical stand. Like other IPS panels we've reviewed before, the XV282K also delivers excellent viewing angles and an anti-glare coating that is great for daytime viewing.
Looking at gaming performance, the XV282K comes with a UHD 4K screen resolution, 144Hz refresh rate, and 1ms GTG response time. It also delivers excellent color accuracy thanks to a wide color gamut, HDR400 certification, and respectable peak brightness. The OSD is extremely versatile, bringing a whole host of cool game-tailored features to the table.
If you're looking for the best thin bezel HDMI 2.1 monitor for next-gen console gaming, look no further – you really can't go wrong with the XV282K from Acer.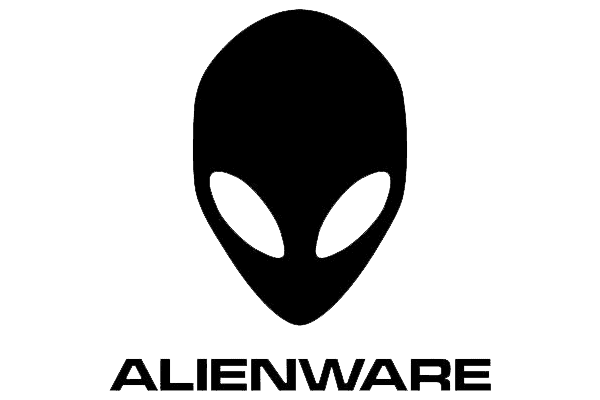 Alienware AW3821DW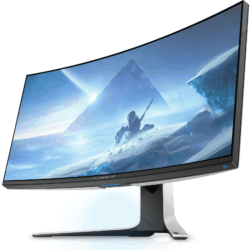 144Hz (DisplayPort) Or 85Hz (HDMI)
Pros



Fast refresh rate




Rapid 1ms response time




Full G-sync support
Cons



Basic design




Lacks some high-end features
Want the benefits of an ultrawide monitor while still keeping things slender on the bezel front? Well, why not check out the Alienware AW3821DW – you will not be disappointed.
The Alienware AW3821DW is one of the best monitors to come out of DELL's arsenal. It features all the high-end specfications you could expect from a top-of-the-line monitor, including a 144Hz refresh rate, 1ms response time, and VESA DisplayHDR 600 certification. Alongside this, the AW3821DW also features relatively thin bezels that really boost general immersion.
Looking at gaming, DELL's AW3821DW really seems to hit the mark on all fronts. It features a highly responsive Nano IPS panel that not only displays accurate color reproduction but also provides you with the speed needed to play highly competitive titles like CS:GO and COD. Additionally, the HDR600 certification it comes equipped with adds a nice layer of detail to dark shadows and bright lights, only adding to the immersion of this monitor.
Other features and specs include a 3840 x 1600 screen resolution, 600 nit peak brightness, 10-bit color depth, and an extremely wide color gamut which is great for color-accurate productivity tasks.
Overall, while these aren't the thinnest bezels you'll ever see, they're right at the top when comparing the market's leading ultrawide gaming monitors.
---
Final Word
So, there you have it, our comprehensive guide to the best thin bezel monitors in 2022. We hope this guide has made choosing your next panel that little bit easier, shedding some light on the more intricate features of a thin bezel monitor.
For us, the best thin bezel display in today's market is the BenQ PD3220U. If you prioritize thin bezels, you'll really struggle to match this in today's market. However, with only limited responsiveness, it's hard to recommend this for gaming. The best gaming thin bezel panel has to be the Acer XV282K – equipped with a high refresh rate and screen resolution for great PC and console gaming.
If you have any suggestion or questions regarding thin bezel monitors, feel free to drop us a comment in the section below and we'll get back to you as soon as we can.