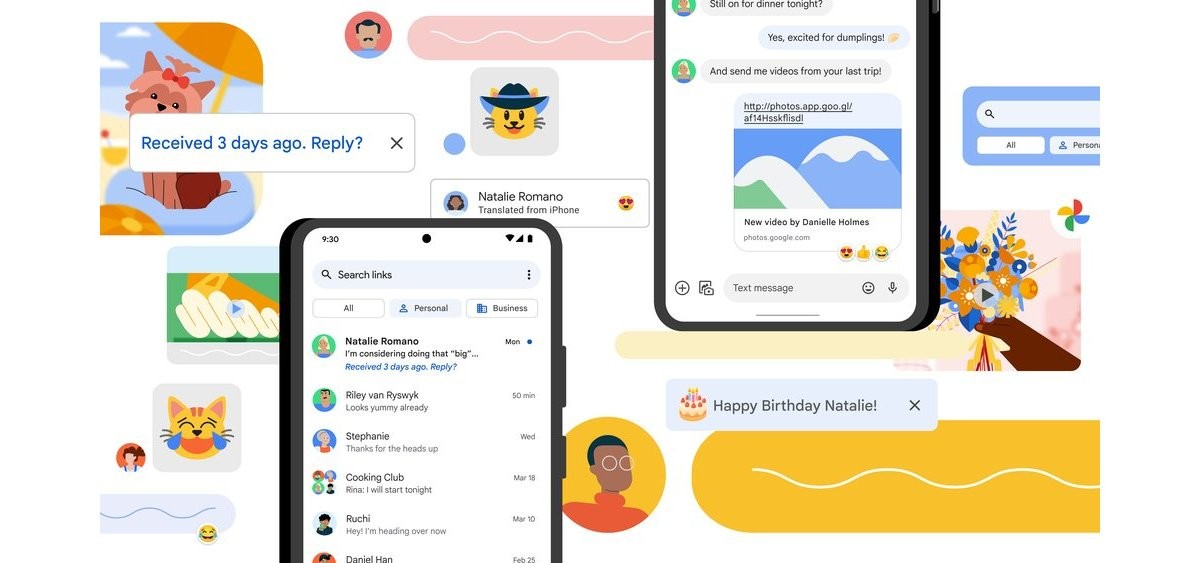 Google's Android messaging app is getting an interesting new update today. Messages by Google, which is the name the app goes by these days, can now show reactions from iPhones as emojis, "just like when you're messaging with someone who's using an Android device", Google says. This will initially be available for devices set to English.
Next up, videos shared via Messages by Google can be sent as Google Photos links right inside the conversation. This means iPhone users will be able to watch a high quality version of the video through Google Photos, instead of the blurry mess that normally gets sent to them via MMS. In the near future, you'll also be able to send photos in a similar fashion.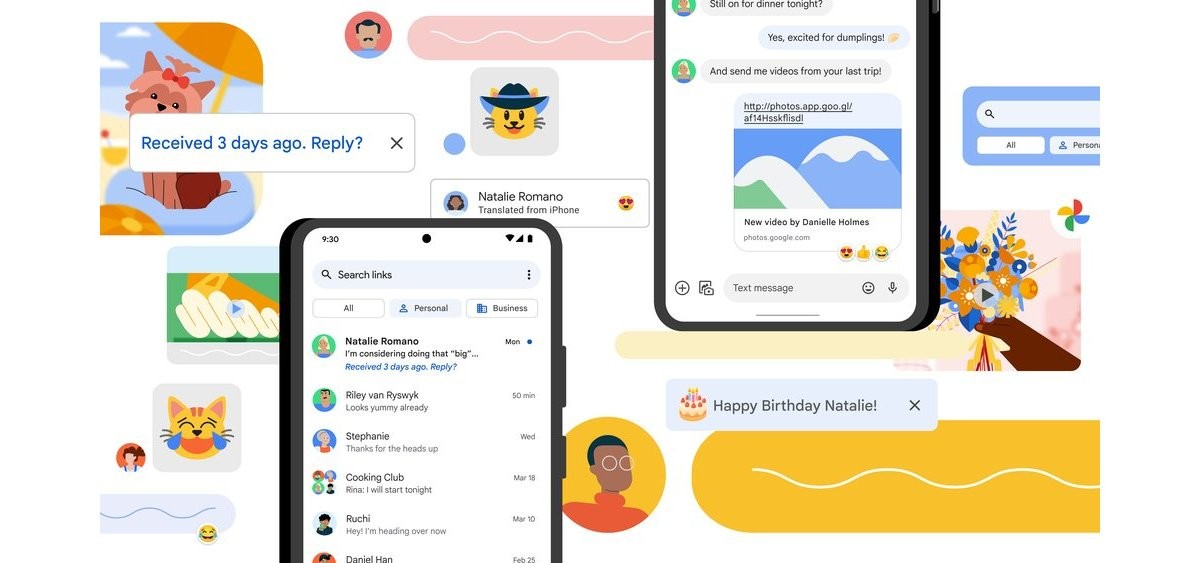 Google didn't waste any time in condemning Apple for ignoring RCS, the standard which today "lets people with Android devices share beautiful, high-quality photos and videos with one another". Google outright says it encourages "Apple to join the rest of the mobile industry and adopt RCS" so that it can "make messaging better and more secure, no matter what device you choose".
Messages by Google has some other new features too, like Organized inbox which automatically sorts your messages into Personal and Business tabs. One-time password messages can be set so they get automatically deleted after 24 hours to reduce clutter. This feature is landing in the US after initially launching in India.
Gentle nudges remind you to reply to messages you may have missed or simply forgotten about (Gmail does this too). This is rolling out first to English users across the globe.
Finally, if you save someone's birthday in your device's contacts app, you'll get a gentle reminder on that day, when you open Messages or jump into a conversation with them.
All of these updates are rolling out "over the coming weeks".