Updated: Sep 27, 2022 9:26 am
Ahead of today's launch, Amazon's product listings for the brand new AMD Ryzen 7000 series have gone live early, allowing customers in the US to snag a CPU before the official release time.
If you want to check out which CPUs are available and at what price, click the links below.
We've yet to come across product pages for any of the AM5 X670 motherboards, but as soon as we do, we shall let you know.
As of right now, Amazon's listings represent significantly marked-up pricing compared to AMD's official pricing announced during their conference.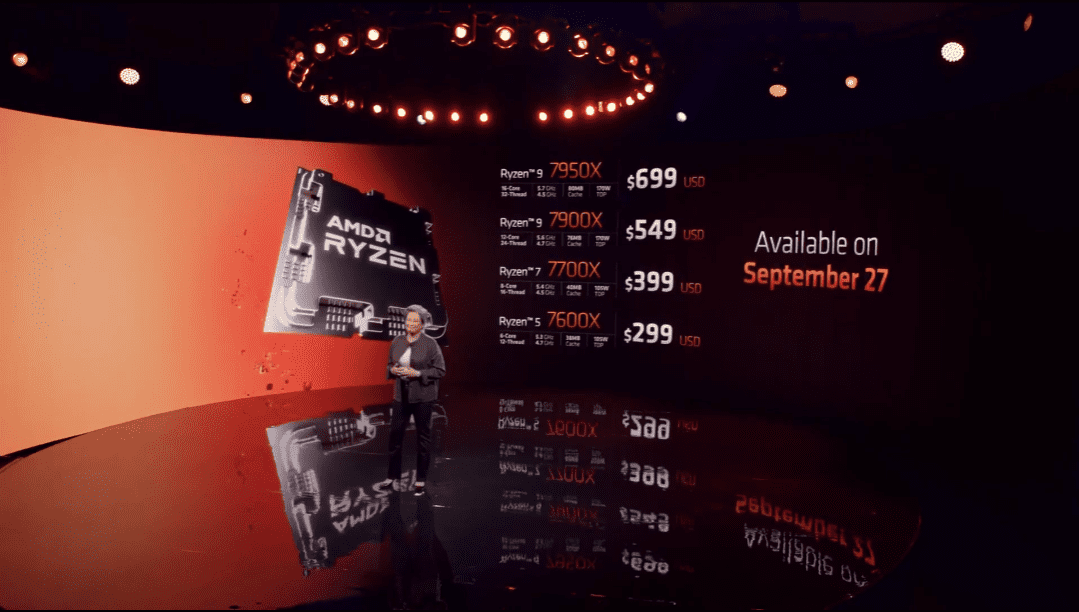 Ryzen 7950X RRP $699 – Amazon pricing $1,176
Ryzen 7900X RRP $549 – Amazon pricing $936
Ryzen 7700X RRP $399 – Amazon pricing $628
Ryzen 7600X RRP $299 – Amazon pricing not yet available
---