Sony's PlayStation 5 was launched way back in November 2020 with plenty of promise and potential, but one big question mark: would there be a new PlayStation VR headset to go with it?
Sure, you can use the PS4's PlayStation VR headset with supported PS4 games on the PS5, but the console headset, which was released in 2016, feels increasingly long in the tooth compared to other current virtual reality devices. Finally, in February 2021, Sony announced that a next-generation PlayStation VR headset was on the way.
How powerful will it be? When will it be released? What will it look like? We don't have answers to all of the questions just yet, but Sony has dropped some key details and unveiled the new controllers. Here's what you need to know.
When will the Sony PlayStation VR 2 be out?
In February 2021, a post on the official PlayStation.Blog broke the news that the PS VR2 wouldn't be released before the end of the year, with developers only just starting to get to grips with the new tech in order to make some games for it, but many people remained hopeful of a 2022 launch.
While there's still no official release date, rumours suggest that the continued shortage of PS5 consoles could hold up the new headset too. After all, there's no point launching peripherals for a console that many people are still struggling to get their hands on. That's according to PSVR Without Parole, which has a decent track record when it comes to breaking news regarding the device, having correctly revealed some of the PS VR 2's specs in advance and leaked Horizon Call of the Mountain before it was officially announced. If correct this time too, we could be waiting until 2023 before getting to wear the new headset.
Fact or fiction?
We were hoping for 2022, but early 2023 now seems likely.
How much will the Sony PlayStation VR 2 cost?
When the original PlayStation VR was released in 2016 it sold for £349 in the UK and $399 in the US, which was pretty reasonable compared to expensive PC-based competitors.
In the time since, VR headsets have become both more and less expensive. You can still shell out big for a robust PC VR system, such as the impressive Valve Index, but you can get the self-contained Meta Quest 2 for just £299, and it's a big step up from the original PS VR hardware in many ways.
All that said, we don't have any real inkling of what to expect from the PlayStation VR 2's price right now. The original version was well-priced at the time, but Sony has grander aims for the sequel.
Fact or fiction?
We'll have to wait and see on this front.
What will the Sony PlayStation VR 2 look like?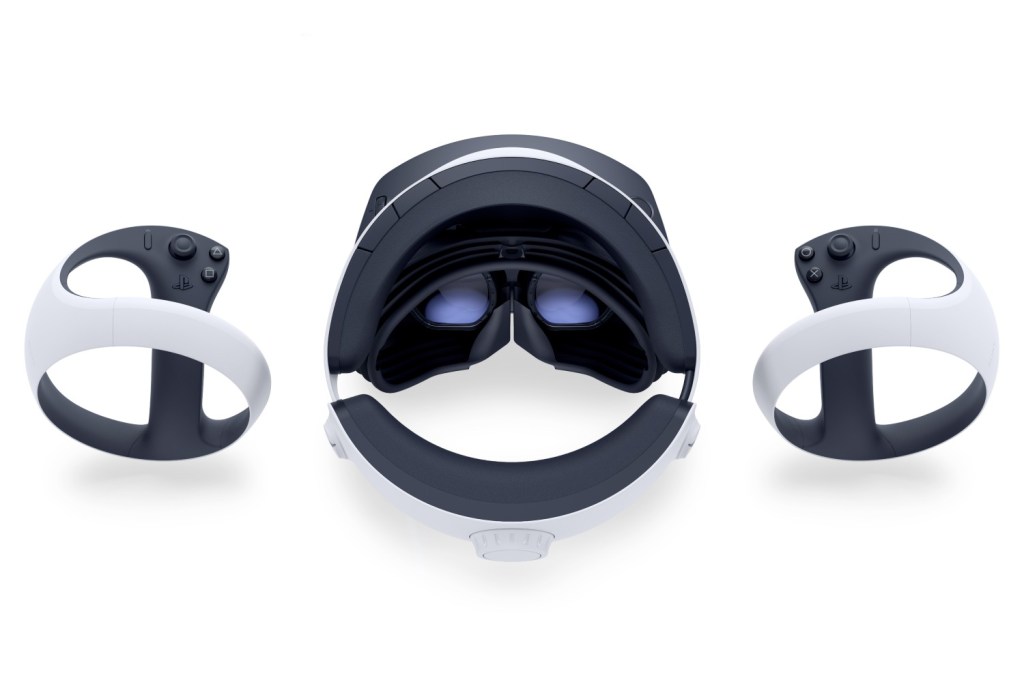 Sony finally unveiled the PlayStation VR2 on 22 February 2022 – and if you haven't seen the original for a while you might struggle to tell the difference. Put them side-by-side, though, and the new version is undeniably sleeker and lighter than its predecessor. It certainly looks like it belongs with a PS5.
While it might not look dramatically different, then, on the inside the PS VR2 features some neat new tech to bring it in line with the competition. A pair of 120fps, 4K HDR OLED displays will combine with eye-tracking tech to do a better job of tricking your brain into thinking what you're seeing is real, while four external cameras mean your head movements are more accurately reflected in the virtual world. There's also a new vibration motor that will make you feel every bump, blast and bullet.
Setup should be simpler too, with just a single cable connecting the headset to your PS5, while there are more ways to fine-tune it to ensure it fits comfortably, including a new lens adjustment dial. There's also a new vent design that should help to stop the screens fogging up and your bonce overheating during long sessions away from the real world.
"Our goal is to create a headset that will not only become an attractive part of your living room decor, but will also keep you immersed in your game world, to the point where you almost forget you are using a headset or controller," wrote Hideaki Nishino, Sony's SVP of Platform Experience, when unveiling the headset on PlayStation.Blog.
Fact or fiction?
Fact! The pictures are right there to prove it.
What will the controllers be like?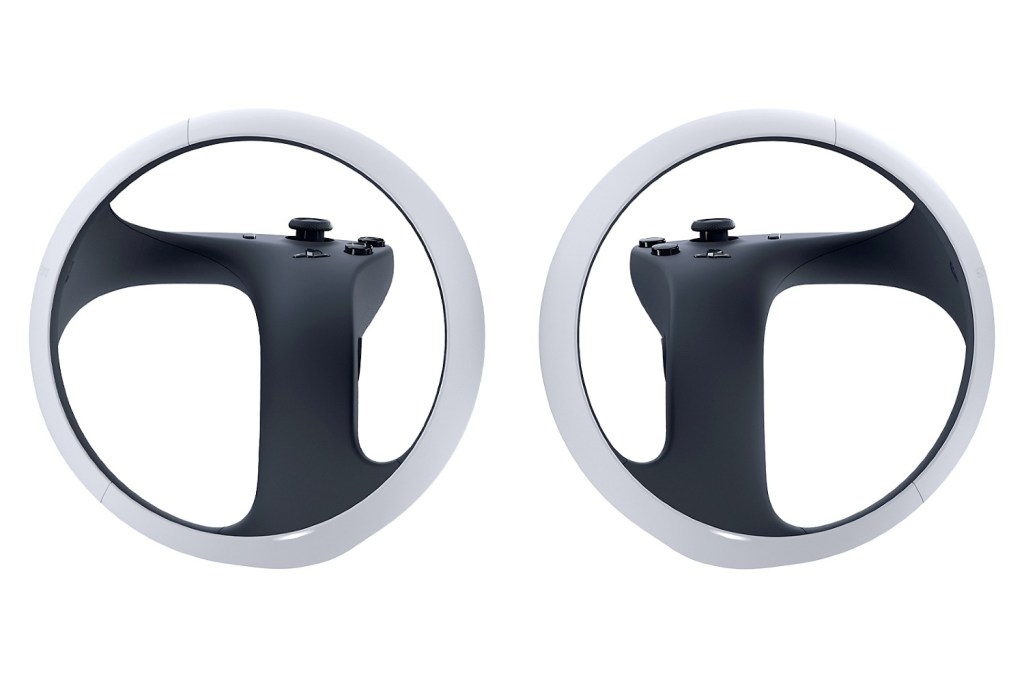 We knew what the PS VR2's controllers would look like a whole year before the headset itself had been unveiled – and they should be a vast improvement over the repurposed PlayStation Move controllers used to interact with the original.
Not dissimilar in design to the Oculus Touch controllers, the orb-like handsets use some of the same technology found in the PS5's DualSense pad, including analogue sticks and buttons, precise haptic feedback, and adaptive triggers that provide different levels of resistance depending on what's happening in the game. They'll also be able to detect where your digits are positioned without even having to press a button, which should mean even more precise virtual interactions.
Best of all, there's no glowing ball on the top and no camera needed to track them – the PS VR2 headset will do that itself.
Fact or fiction?
These are real deal and they're sure to provide a dramatic upgrade versus the original Move controllers.
Which games will use the Sony PlayStation VR 2?
For all of its clunkiness and limitations, the PlayStation VR was ultimately saved by an excellent selection of games, bringing together VR faves like Beat Saber and Superhot VR with originals like Astro Bot: Rescue Mission, Tetris Effect, Blood & Truth, and quite a lot more.
We're excited to see what the vast trove of PlayStation developers can do with more advanced VR hardware this time around, but until there's a release date for the headset don't expect to see too many games confirmed for release. So far we only know of Horizon Call of the Mountain, a spin-off of the excellent Forbidden West; Low-Fi, which gives you free rein of a Blade Runner-esque open world; and anime-style two-wheeled shooter Runner, which should appeal to any Akira fans out there.
Fact or fiction?
Here's hoping the PlayStation VR 2 has another brilliant game lineup to match its hopefully much-improved hardware. Stay tuned for more details!