Last Updated:

V Rising is another PvE and PvP coop survival game, which pits vampires against humans and potentially other Vampire clans. To avoid these threats, you will need a defensible position to create your fantastic vampire castle and fort. Here is where we believe the best V Rising base locations are and our reasons why.
V Rising best base locations explained
There are plenty of hills and plateaus throughout the map that make for ideal building spots. There's significantly less room to collide with map terrain, and you can also control the access points to your base. Therefore, any of these hills are ideal places to make your base in every single region on the world map. However, some are better than others for different reasons. Here are four points to consider when selecting your ideal base location.
Some hills have two or three different layers to them, making them great spots for building multiple layered bases and fortifications. As you expand your base and grow, you can then claim the rest of the layers of the hill using stairs and create several layers of fortification for your main keep at the top of the hill. Think Constantinople with its several different walls around the city. That could be you, caesar. However, The negative is that some of these locations can be rather small and run out of space. Good options for these base locations are the ones marked with 1 and 2 on the maps further down the page.
Other hills are much wider and have fewer vertical layers to them. These bases are not so fantastic for new builds, as they are quite wide and likely don't have enough borders to cover the land properly. Not to mention several clans can make bases on them on a fresh server, making competition in the region much more fierce. However, these base locations get much better when you can easily get items to improve your Castle Heart and cover the remaining space of land and restrict the angles of attack from your enemies. These spots have enough room for a fully equipped and operational main base.
Our final suggestions for finding the best busy locations in V Rising are the ones with skull level enemies nearby. There are bases with Mantraps, Stone Golems, and on some occasions, bosses that patrol the area. These can act as natural deterrents to other players who are sieging the area. You don't want to siege an enemy base while Buffy the Vampire Slayer is walking around ready to bang you out, do you?
The bonus round. Another thing to consider is what areas and resources are nearby? If you are a decent enough spot from some key areas of interest, then that makes getting some resources easier and improves your ability to upscale your base and items.
With these points highlighted, we shall show you maps of some of the best V Rising base locations. We shall put numbers next to the paragraphs, which you can use to match up with some bases on the map.
V Rising Best Base locations
Below you will find maps of all the major regions currently in V Rising. Here we show you the ideal base locations for each zone with markers for each of the reasons listed above. The best of the best base locations in V Rising are the ones that offer security, have a wide enough area to build your main base, and are close enough to contested locations you need for resources. Your most ideal base building locations are those numbered with a one, two and four together. If you are on a PvP server, some of these locations will be contested, so check for alternatives and set up there.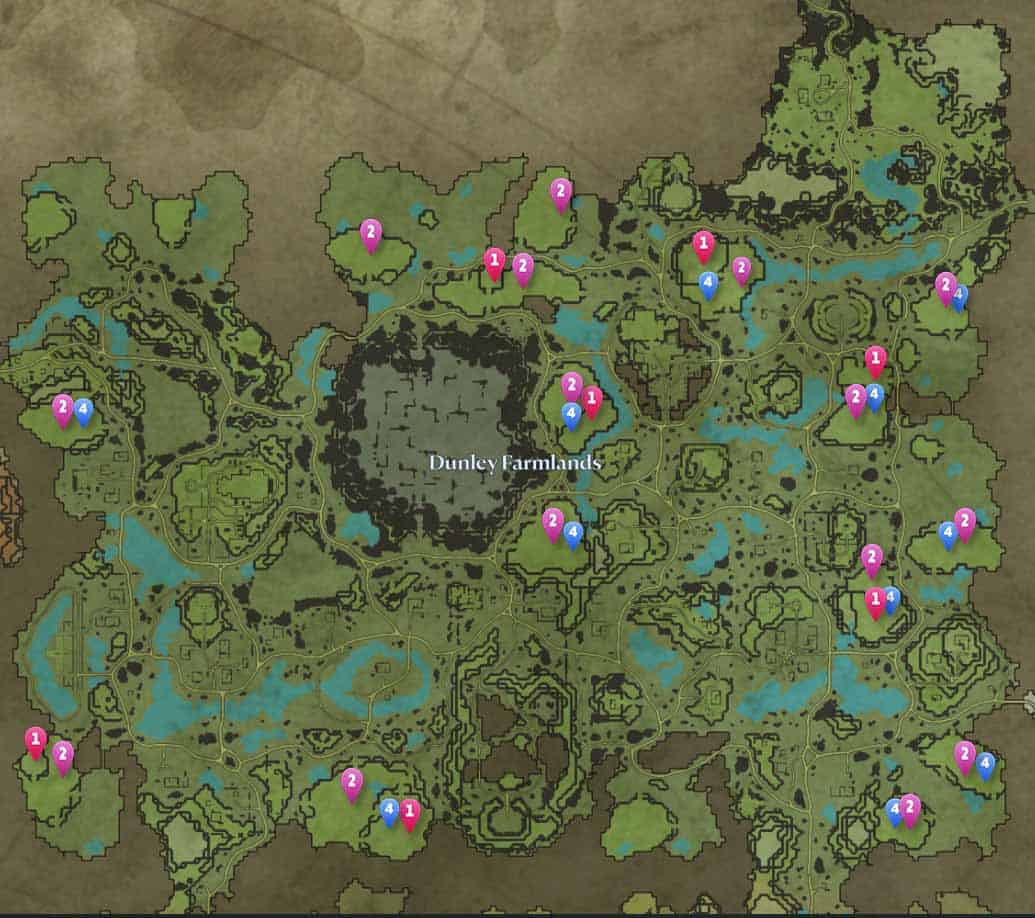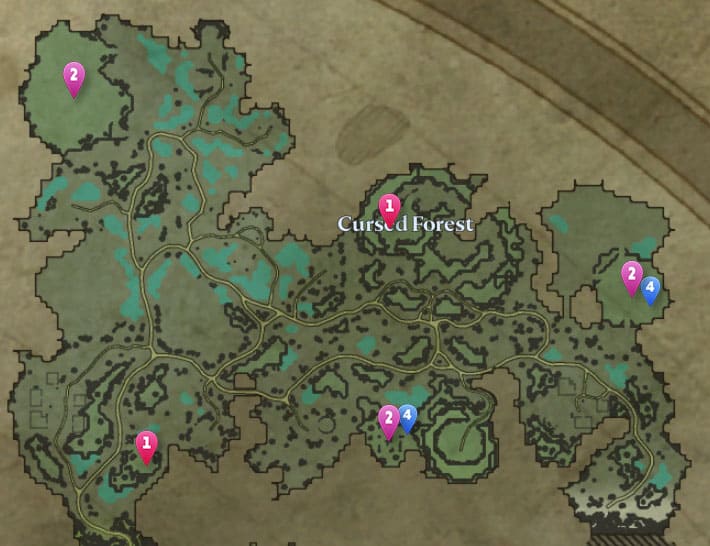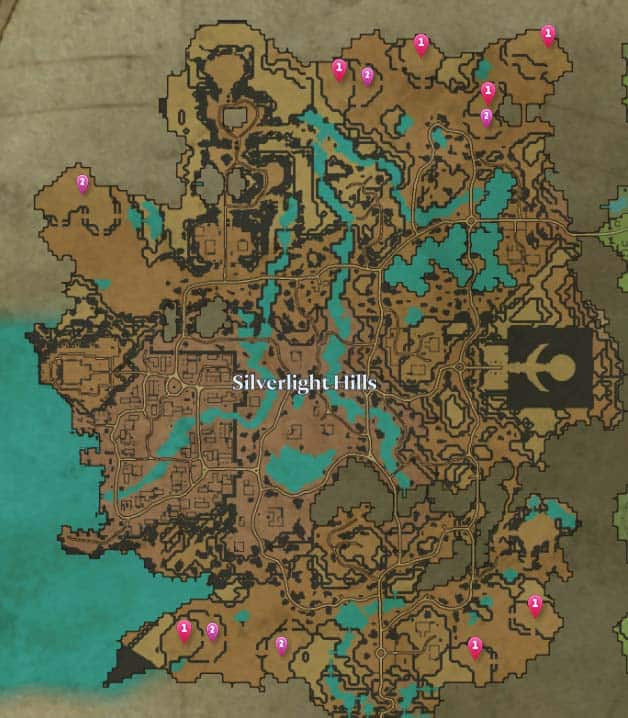 Note, the fourth icon is because they are at decent spots to most of the higher gear score zones in the regions. It means you can get easier access to bosses, chests and world resources spawns. 
Also, areas without a marker mean they are very far out of the way from most NPC areas and contested resources. However, if you play on a PvP server, they could be far away enough that you don't have to worry about other players, meaning they are safer places as there is less risk around.
This concludes our best base location in V Rising. Why not check out our V Rising hub for more guides on the game, such as the best weapon and spell combos to go with your newfound base location?
Background map via mapgenie.