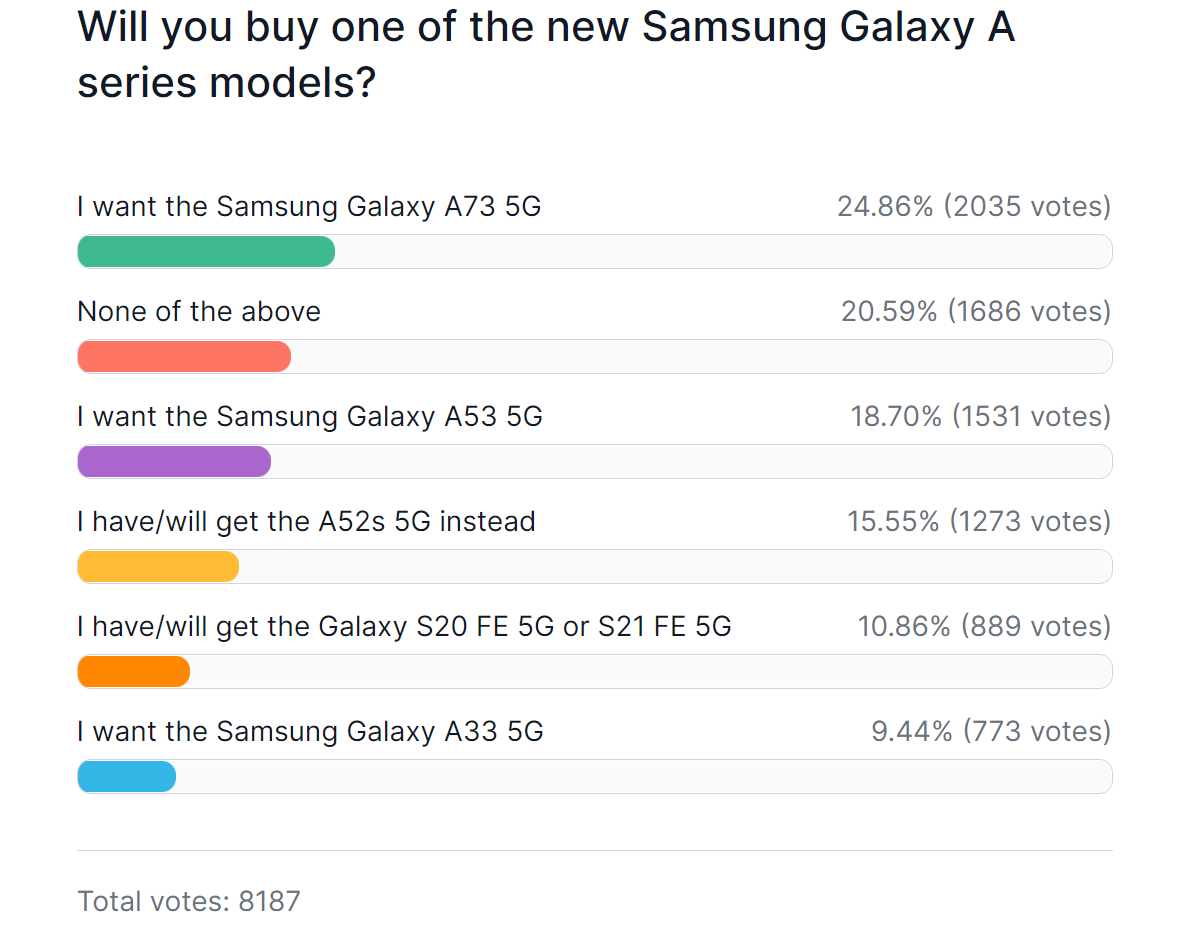 Samsung may want to reconsider the launch plans for the Galaxy A73 5G. The results from last week's poll show that this may be the best phones in the 2022 Galaxy A series. And yet we still don't know where it will be available or how much it will cost. All we know is that it will launch in select regions in late April.
We thought that losing the telephoto camera and not having a larger battery than the A53 would hurt it, but that wasn't the case. The A73 topped the poll and got a better reception than the A53 and A33.
The biggest threat to the A73 may be an S-series flagship instead of the A53. Some folks in the comments seem ready to leave behind the mid-ranger life and go up to something like the Galaxy S20 FE 5G or S21 FE 5G (some even brought up the regular S21). Depending on the pricing in your region, an S-series phone may make more sense than the A73.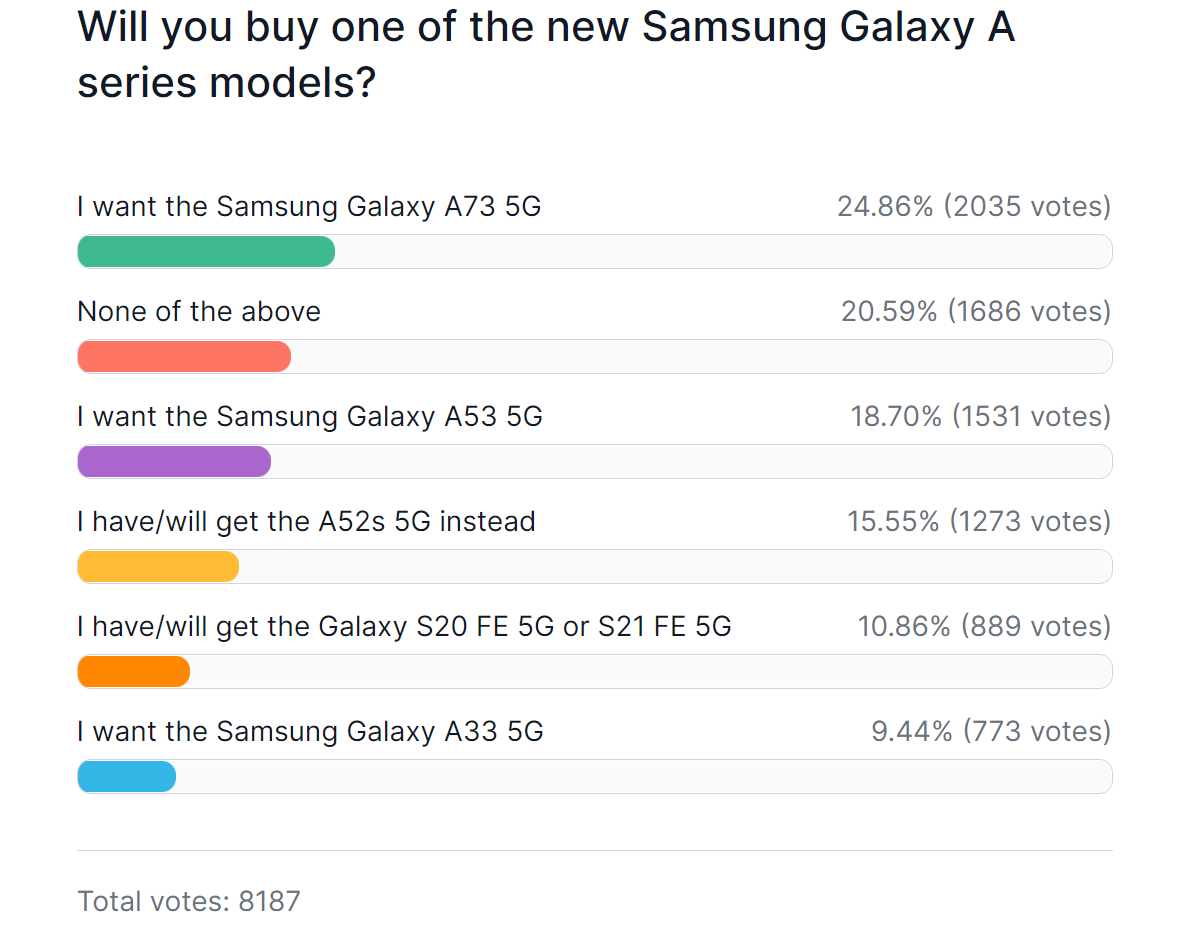 How well the Galaxy A53 5G and Galaxy A33 5G do in the market depends on, well, the market. As we mentioned in the original post, the A52s is not available as an alternative in some markets, in others it just costs too much. The A53 5G launched in India earlier this week at a price of ₹35,000 (for a 6/128 GB unit), slightly cheaper than the A52s, but not far off the S20 FE.
The Galaxy A52s 5G from last year is still a viable option as it will receive two more OS updates (it already got one update to Android 12) and will be getting security patches until 2024. That's great for those who already have an A52s and is pretty good even if you get one now. Quite a few brands offer 2 OS updates and 3 years of security patches even for their flagships.
Still, we expect the Galaxy A53 5G to eclipse the A52s in popularity in most markets. And it will probably do the same to its more affordable sibling, the Galaxy A33 5G. It may be a value for money option among Samsung's offerings, but the €370/£330 price point pits it against capable alternatives from other brands.